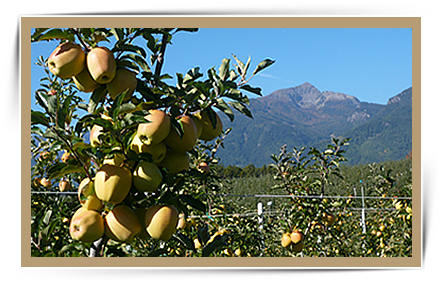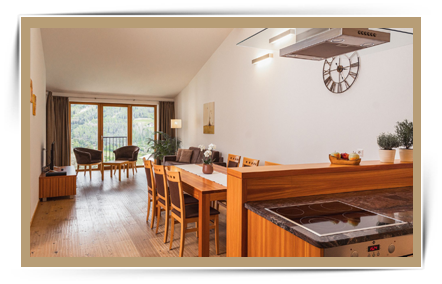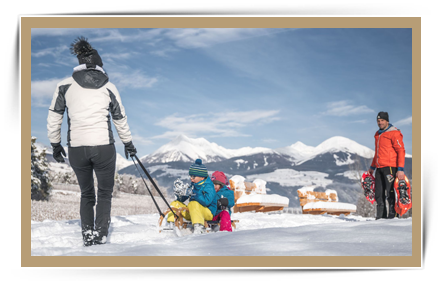 Huberhof
Farm holidays in South Tyrol – vacation Naz/Sciaves –Isarco Valley – South Tyrol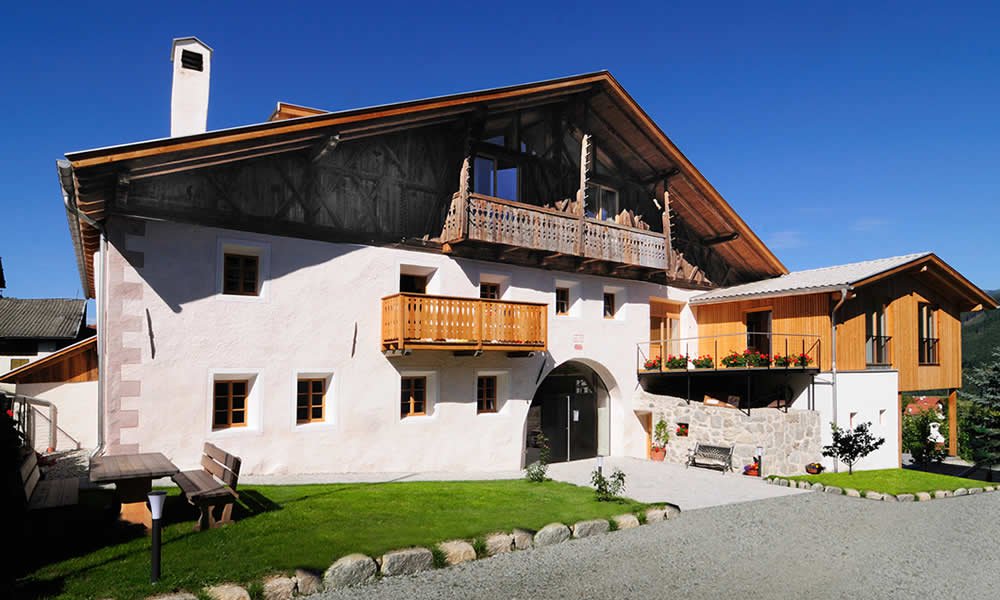 Vacation on a historic South Tyrolean farm – live history and environment – just be human being. Our farm Huberhof, which is under historical preservation protection, is located in the centre of the village Naz, in a quiet and sunny position. In 182 our historic farm was documented for the first time, and in summer 2009, we started to reconstruct the farm carefully and with love for detail. Apart from our own flat, other four modern flats found space. Immerge into the atmosphere of the past – old arch, gothic living room, old basement – and enjoy the comfort of the present! Spend your holidays in Naz-Sciaves
Agritourism in South Tyrol – holiday flat in Naz-Sciaves –Isarco Valley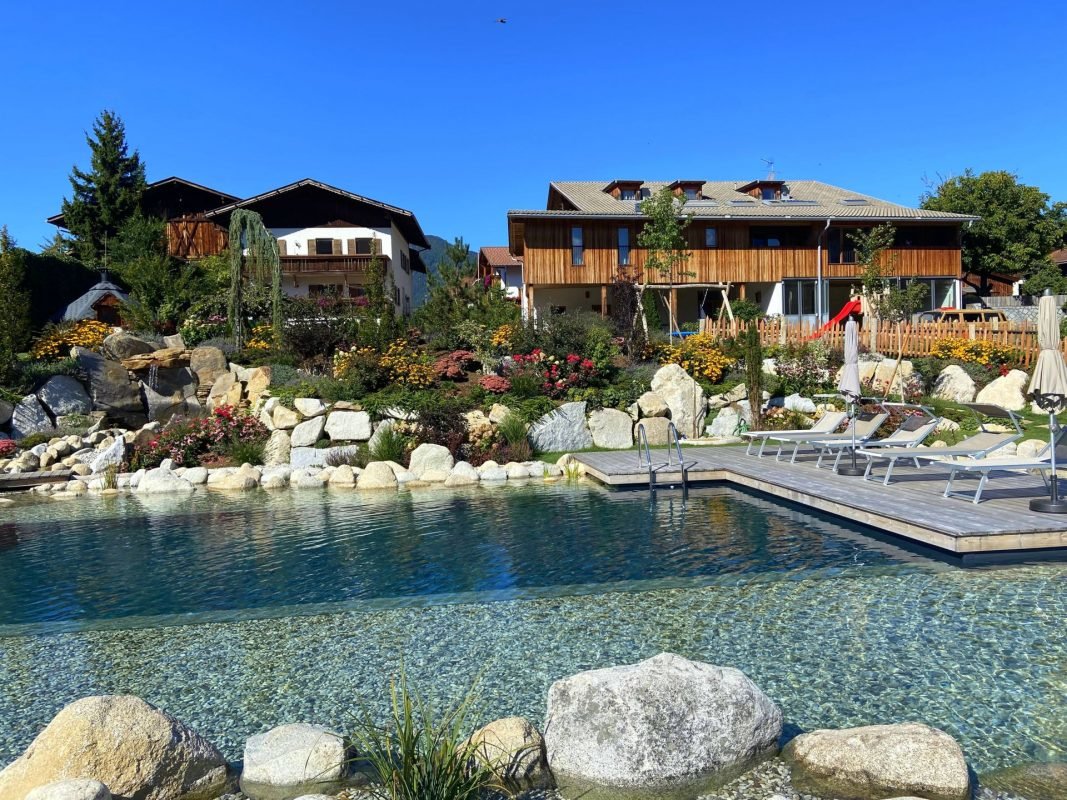 Our large garden with playground offers plenty of space to play or just enjoy the sun. Whether swimming in crystal-clear water, lazing on the lawn, feeding our small animals or having a barbecue together, our garden offers variety for the whole family. The community room with a small library and many games invites you to sit together in a cosy atmosphere!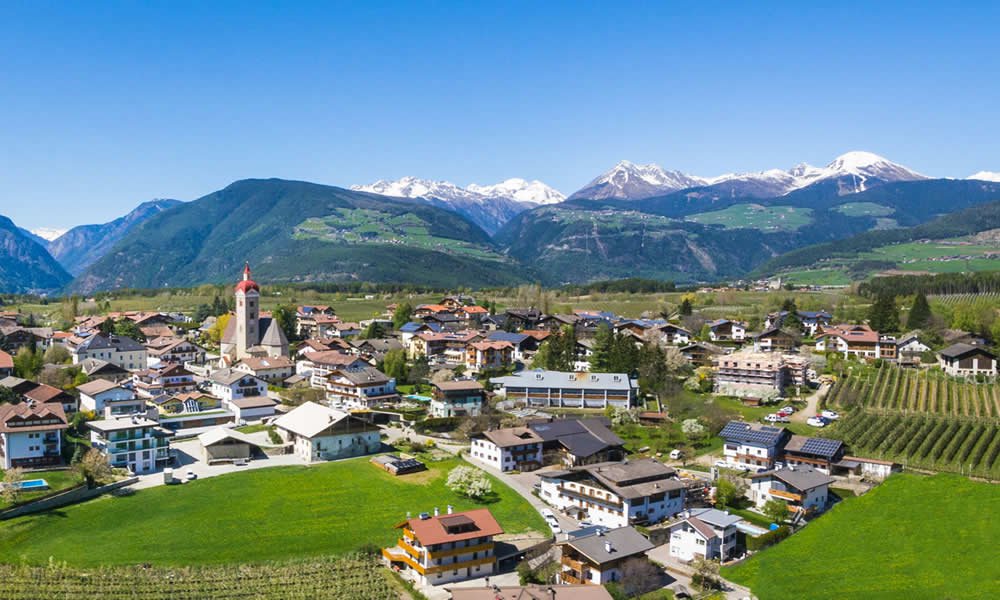 Recommended by GEO SAISON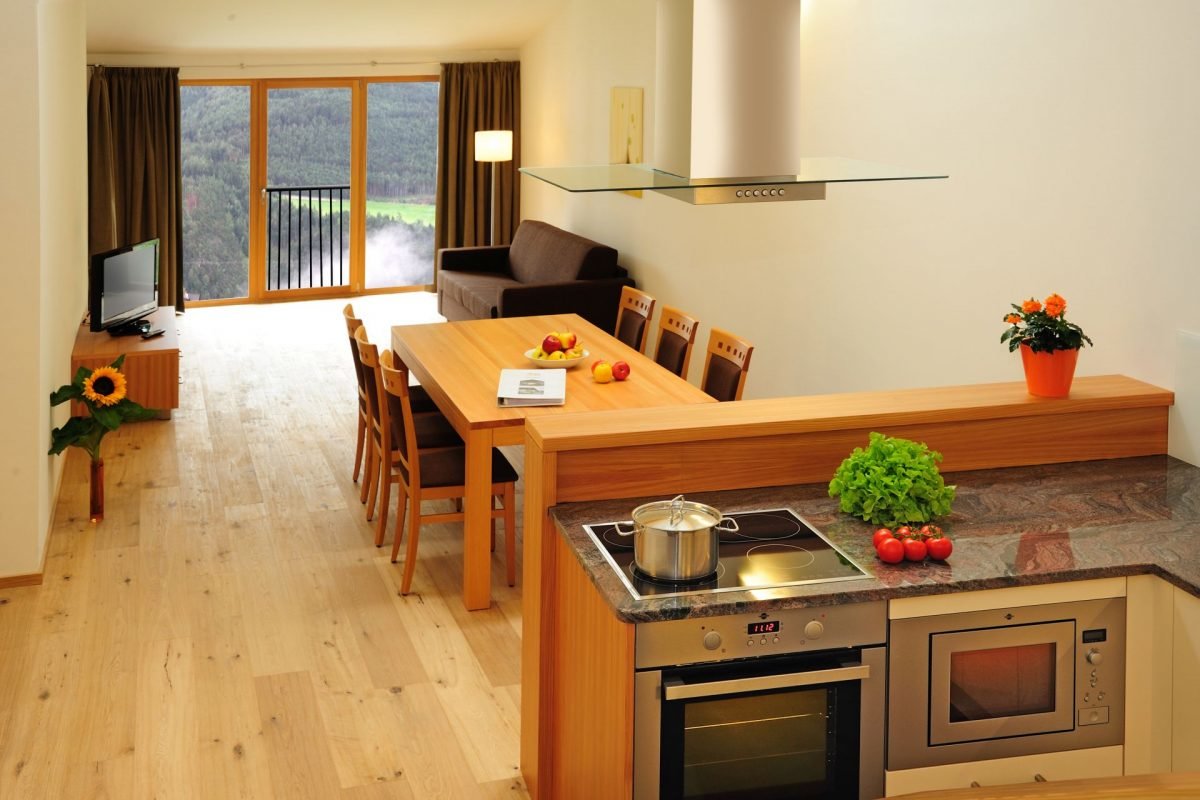 The leading German travel magazine GEO SAISON has recommended our farm to its readers in the special edition "South Tyrol Extra 2013". We were very pleased about the article and the written certificate.
Holiday in Natz-Schabs – Isarco Valley
Vacation on a historic South Tyrolean farm – live history and environment – just be human being. Our farm Huberhof, which is under historical preservation protection, is located in the centre of the village Naz, in a quiet and sunny position. In 182 our historic farm was documented for the first time, and in summer 2009, we started to reconstruct the farm carefully and with love for detail. Apart from our own flat, other four modern flats found space. Immerge into the atmosphere of the past – old arch, gothic living room, old basement – and enjoy the comfort of the present! Spend your holidays in Naz-Sciaves.
The central position of our village provides you the possibility for various excursions. Regardless what you prefer, high mountains for claiming, idyllic mountain pasture for hiking or ski slope and toboggan run in wintertime. Take the opportunity to explore the variety of our land South Tyrol, such as bright mountain lakes, the Dolomites – UNESCO World Heritage Centre, culture and museums. You should also make a detour to the very close medieval bishop city Bressanone or the monastery Novacella. Both of them are very interesting to have a look at.
Experience the cycle of the seasons, from the apple blossom to the apple crop! The numerous festivals of our village, such as the Royal Festival in spring, the "Sunnseitn" festivals during the summer and the Apple Festival in autumn, accompany you through the seasons and let your stay become an unforgettable adventure.
Apple Queen 2019/21 Maria Fusco from the Huberhof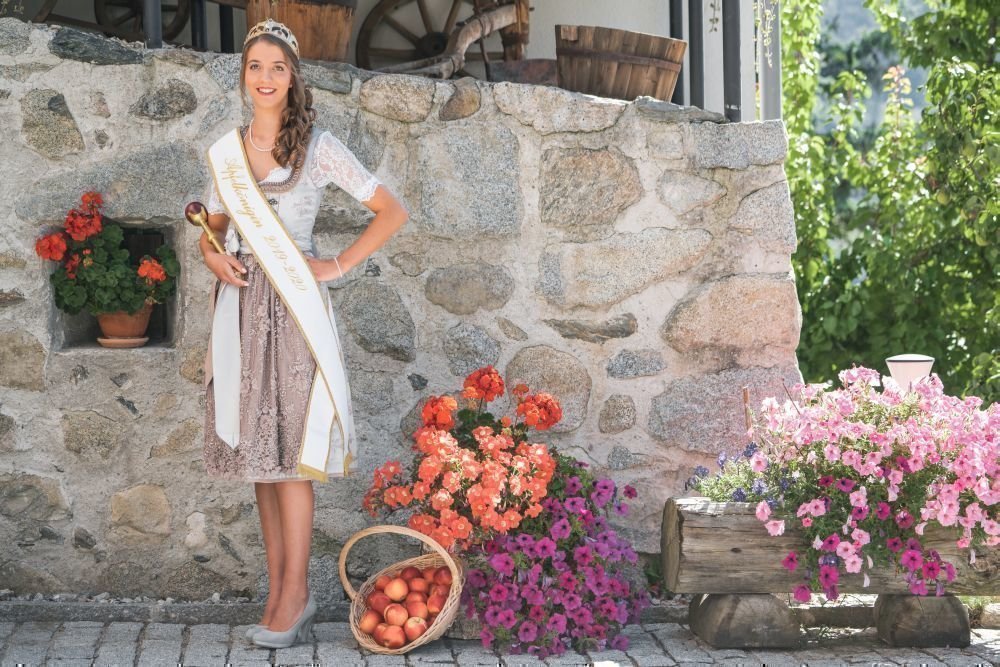 Holiday at a South Tyrolean farm – Alexander, Emanuela, Andreas and Maria give you a warm and friendly welcome on the Huberhof in Naz-Sciaves.