Holiday flat Historia
Holiday flat Historia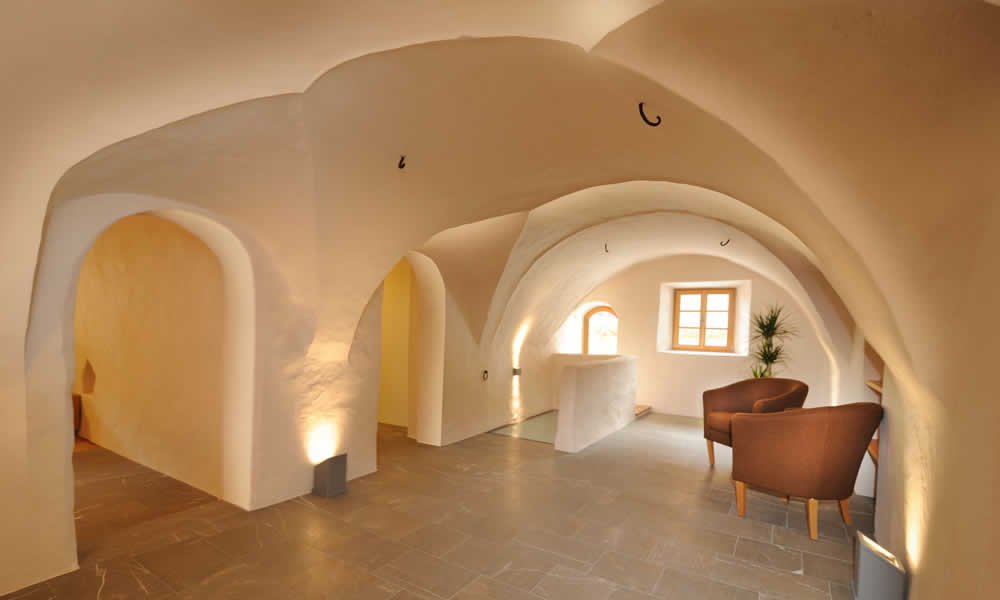 125 m² (4-8 people)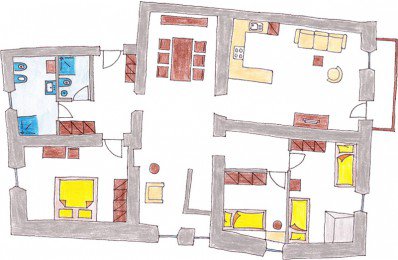 If these walls with its arcs could speak, they had many things to tell! Historia (Latin history, account) is a special flat, because it is located in the first floor, in the historic part of the building. With its kitchen, three bedrooms, two bathrooms and a living room it proves enormous space! The gothic cross-shaped vault in the living room and a big fireplace in one of the rooms are witnesses of the past.
The breakfast kitchen does not lead open any wishes, as it is composed of an electric range, an oven, a microwave, a fridge with an integrated freezer, a spooling machine as well as a coffee machine. Additionally you can find a safe, Sat-TV, internet and a balcony!
Not only the wooden and natural stone floor gives the flat a particular comfort, but also the wooden panel in the bedrooms and in the breakfast kitchen provides a pleasant atmosphere! The wood's flavour let you feel the environment and promise you a comfortable sleep!
The floor heating, in the whole flat, provides you the right comfort during the cold season!
Here you find our price list!
Book your holiday with us right here!