Summer in Naz
Summer vacation on the farm – South Tyrol
The summer brings many possibilities. Our natural swimming pool promises bathing fun in crystal-clear water without chlorine and the large sunbathing lawn invites you to relax in the sun.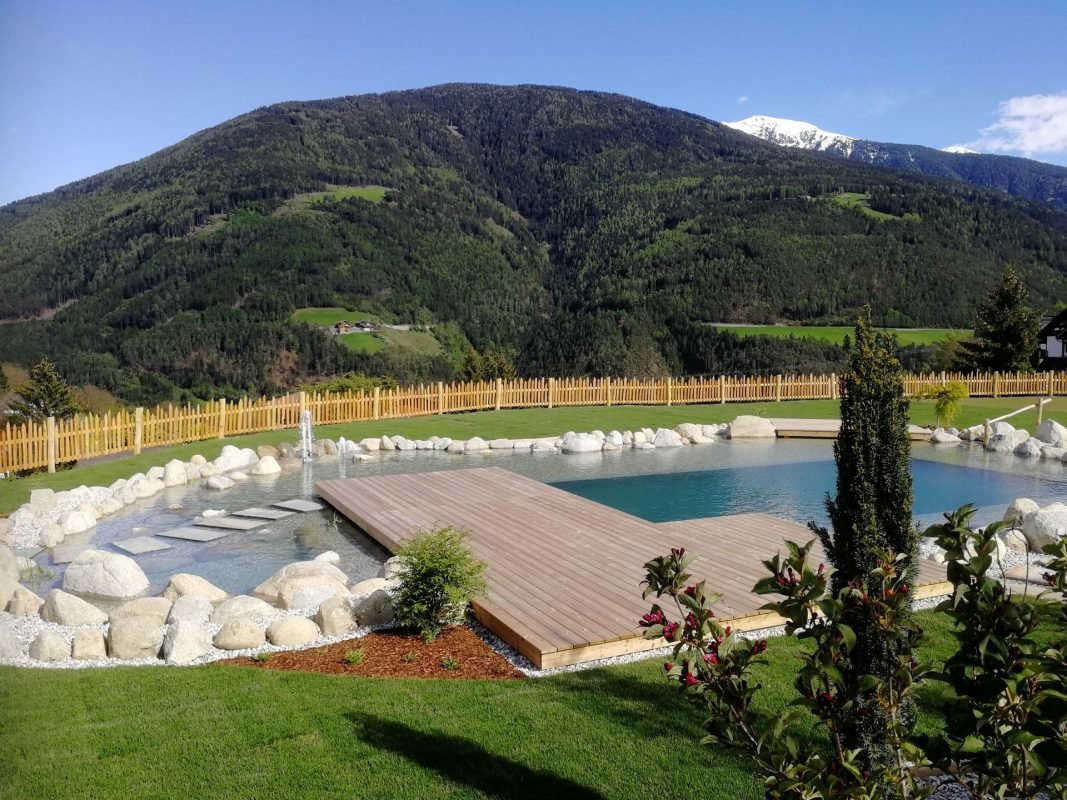 However, the daily routine stress you can forget with a walk in the close situated mountains and mountain pasture with its cottage.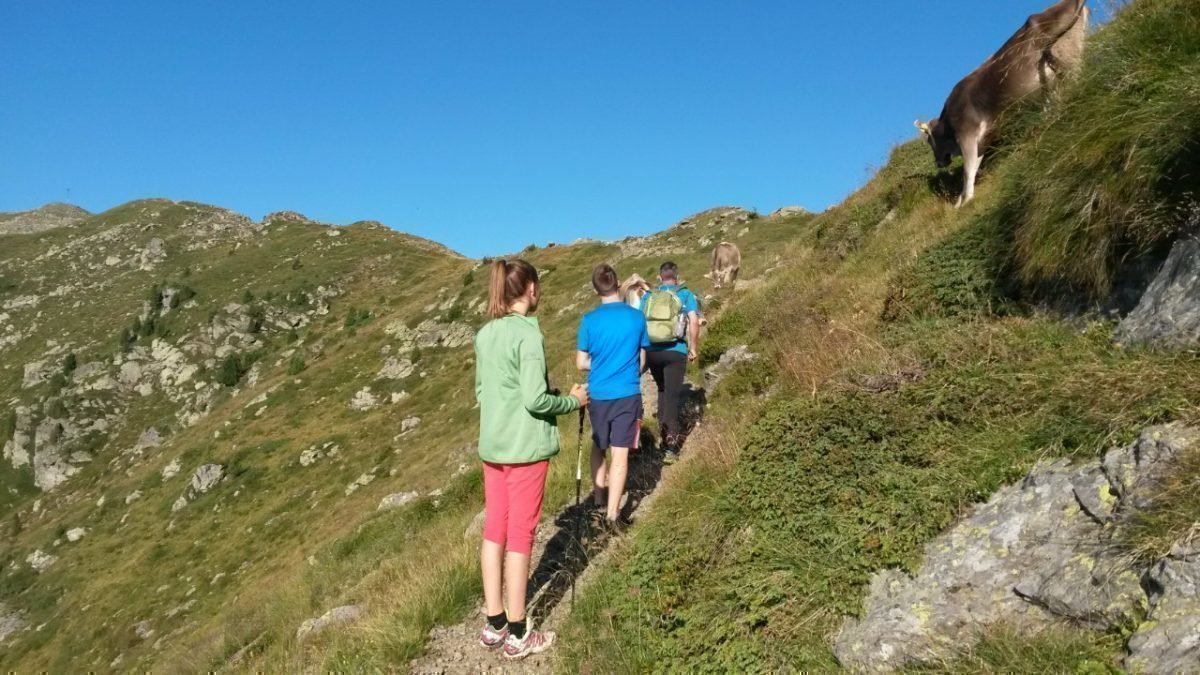 Visitors who are more active can go to swim in the lakes or swimming pools, go by bicycle, horse riding, rafting, climbing and much more! Once a week there is the "sunnseitn" festival.
Experience an unforgettable summer vacation on the farm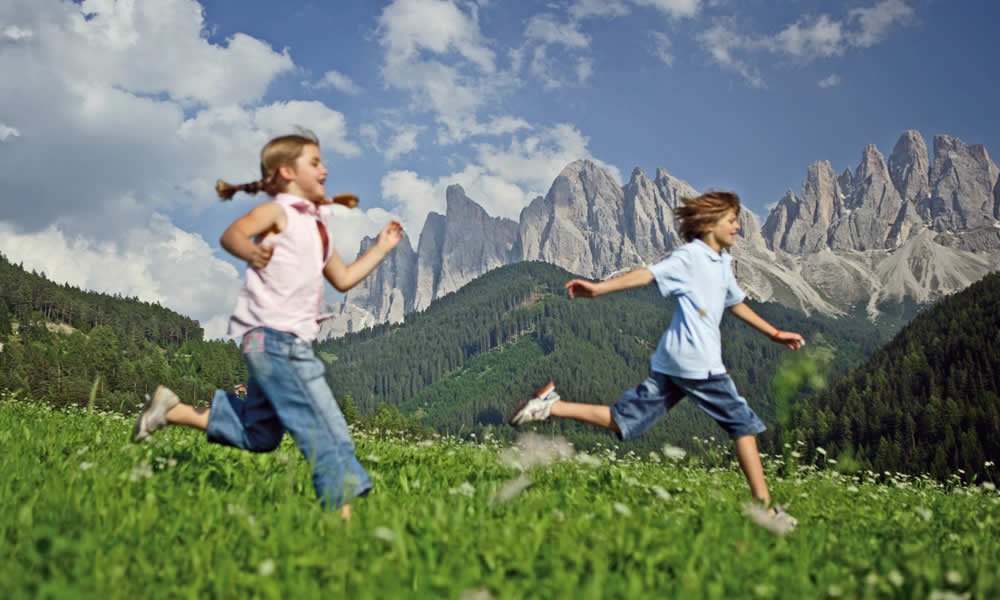 With or without children, a summer holiday on the farm is always an experience of a special kind. Right in the heart of farm life and far away from the city and your everyday life, you may experience nature and local traditions first-hand. Here, you can breathe deeply and relax.
A paradise for children with educational effects – Summer at the farm Huberhof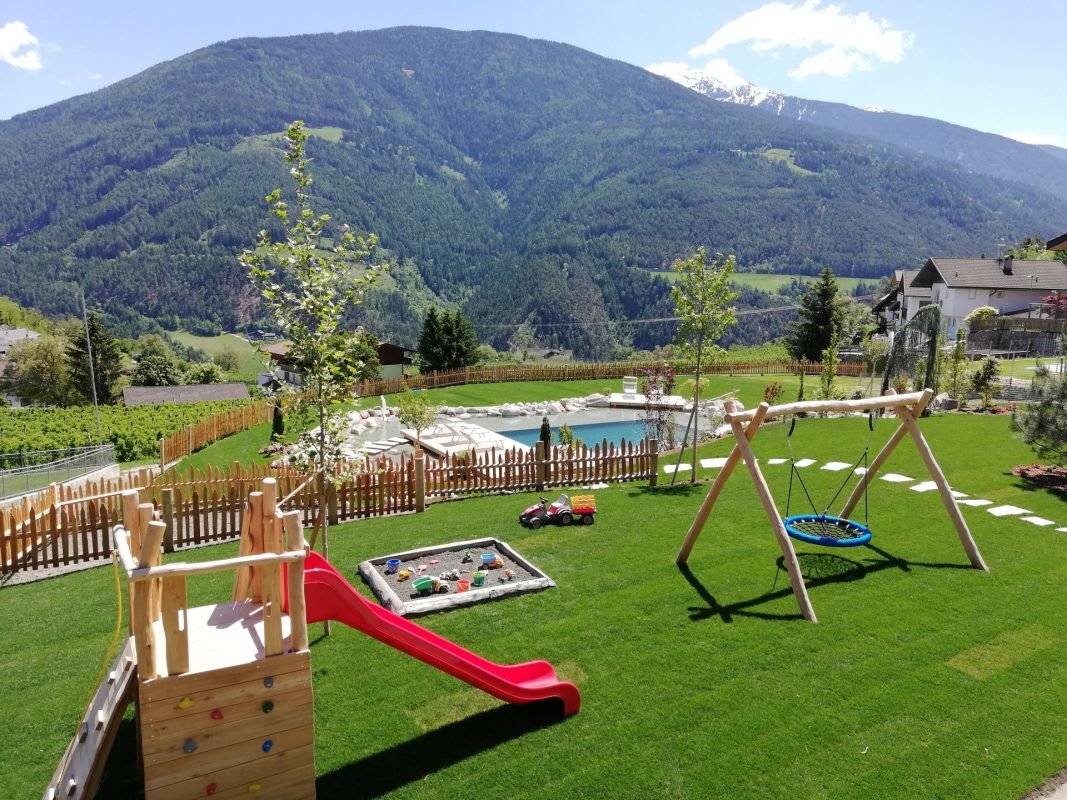 On our beautiful lawn, you may enjoy the sun and the rural tranquillity. Children can move freely on our farm Huberhof and learn plenty of interesting and useful facts. What does a full-grown apple tree look like? What is the difference between plums and apricots? Furthermore, they may watch the goats graze and pet our rabbits, guinea pigs and cats. Variety and fun on our farm is also provided by table tennis and table football.
Cool refreshment in beautiful mountain lakes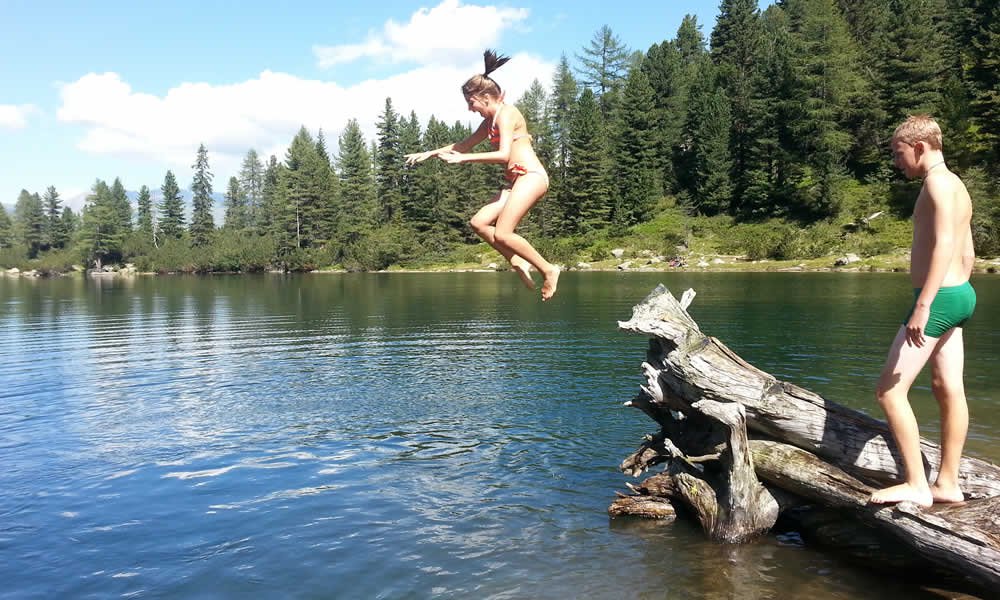 When it's really hot and sunny outside and you need to cool off, simply take a trip to a mountain lake. Drive to Lake Varna – the bathing lake is a protected area, and although it is located at an altitude of 700 meters, in the summer the water temperatures are comfortable. With a sun-bathing lawn and a freely accessible swimming area, it is very popular with families with children.